A LITTLE BIT OF OUR HISTORY
In 2017, our youngest son Matheus, only 14 years old, gave up on his own life. Searching for an unbelivable meaning for the devastating pain that hit us , we could only find a question: "What for?", Because there was no answer for the "Why?" Why such tragedy came upon our family, a couple with three children, so happily, united, friendly, caregiving and structured in every way possibe.
A few months later, I, (Tania), had an intuition to open the NGO Espaço SER - Casa Matheus Campos, where we welcome and offer integrated and complementary practices to therapeutic and psychiatric treatments for teenagers, directed, at the time, to people over 14 years old. I was absolutely sure that the huge suffering our son , had been gone through and wich we did not see, could be happening to other kids his age or older. My husband and dearest husband, Fernando, immediately accepted my idea and we moved into ACTION , because we believe the world needs more ACTION than words to be able to evolve: less words and more ACTION!
Not even the psychiatrist who attended our son noticed anything out of the ordinary , and assured us it was only a temporary anxiety , not prescribing any medication. Not even the psychologist, another experienced professional, was able to detect any threat to Matheus' life. But, perhaps, that was really the path we were supposed to take , so that we were the first to open such a special place like Espaço SER, where we have helped to save so many lives from the threat of suicide, through the fantastic work done by our dear volunteers , the hearts of the NGO.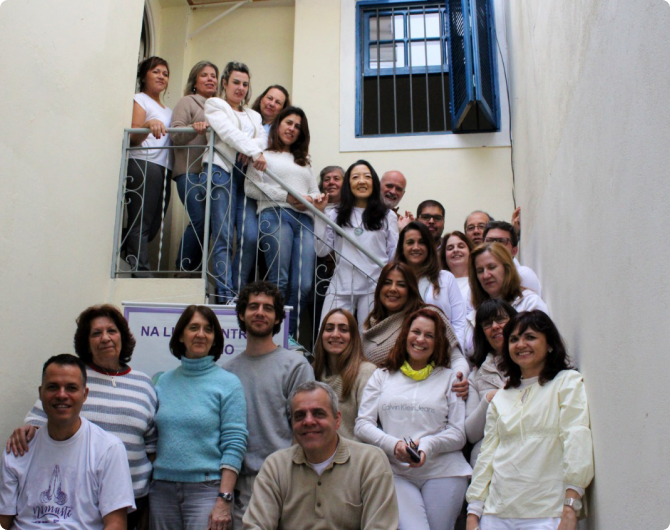 At the time we opened Espaço SER, we had no idea that this suffering could also be affecting children. A few years after founding the NGO, we lowered the admission age of participants to 7 years old, then, unbelievably, we began to receive children in this age group. Children who should have been playing innocently, living happily with their friends, were already in emotional distress, hurting themselves and even showing suicidal ideation . In the NGO, we are treating several participants at this young age and managing to get them out of this emotional pain, reconnecting them with life again. The main goal of the work we carry is exactly this: to reconncet people to their existence. We show that they came into the world with a purpose and should remain here for one single reason: to make it a better place, according to each one's possibilities and timing. And for this purpose to be fulfilled, we show the participant the importance of doing good to others, and volunteering could be one of the ways. This is how volunteers from NGOs all over the world think and act. If the Planet could count on 100% of people doing volunteer work, we would live in a very different place than today, woudn't we??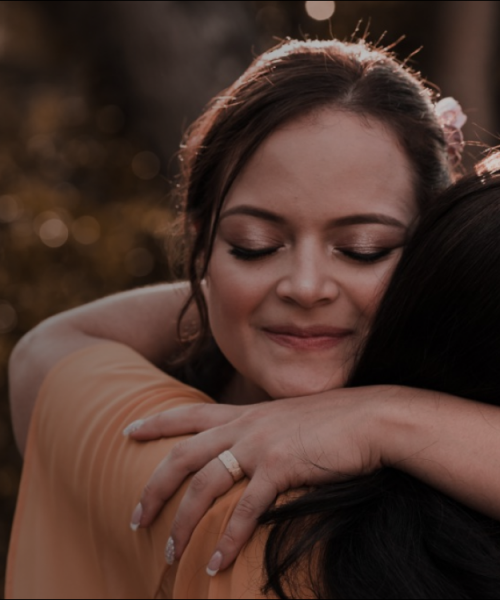 Several people, as of 7 years old, with different ideologies, religions, races, different financial and family structures have already been treated and transformed, by our NGO.. They managed to get back on their way, taking with them new reflections and seeds of change for their lives.
Although COVID 19 pandemic 19 has been very bad in many ways, it also opened some opportunities. Our NGO was able to take shelter and help on-line, through their practices, for people from all over Brazil and also to other countries. We were able to assist participants from Germany, Australia, Paraguay and United States, who speak the Portuguese language.
OPEN YOUR NGO IN BRAZIL OR ABROAD
A big dream we have is that there are other units like ours, in other states, cities or countries, doing a job as noble as the one we do, to help an ever-increasing number of suffering people around the world.
Many people come to us to find out if there is an NGO like Espaço SER in their city.. no time, we are giving guidance and training to the second sister unit: Association FloreSER Calvin (St. Lawrence – Minas Gerais), founded by Monica Fernandes, bereaved by her only son, Calvin, of 21 years old, who also left by his own hands in 2019. We eagerly await the contact of new founders.
Our NGO will give all the guidance to the new founders, who must be mourned by the suicide of loved ones, and the step by step for its opening. We will also provide training for your volunteers, who will be able to participate in our online or face-to-face activities, in Pompéia neighborhood, in Sao Paulo city (SP- Brazil), at times and days to be arranged.

We believe that PEOPLE AROUND THE WORLD BERIENDED BY THE SUICIDE OF A LOVED ONE, who went through this immeasurable pain, struck by the same surreal situation, will be able to have the necessary strength to reframe their lives, opening an NGO like the one we founded. They will have the same objective of helping other families not to go through the very difficult experience that we (and they) we experienced, and will have the opportunity to find an answer to the "why", mentioned at the beginning of this text, through the foundation and work of his NGO.
To open another Unit such as Espaço SER it is necessary that the(a) new(a) founder(a) have availability, commitment, persistence and patience, and that, as well as our NGO, it has to be ECUMENICAL, NON-PROFIT AND WITH 100% OF VOLUNTEERS. It was these determinants that brought us to where we are today., with 158 volunteers, all focused on the same goal.
WE WILL BE WITH YOU, DEAR(A) FOUNDER(A), TO HELP YOU(A) with WHAT YOU NEED AND WHAT IS WITHIN OUR REACH.
FIND US ON THE WEBSITE AT CONTACT OR BY TELEPHONE: +55 (11) 9.7173-1792 WITH FERNANDO